Nitinol Actuator wire | Muscle Wire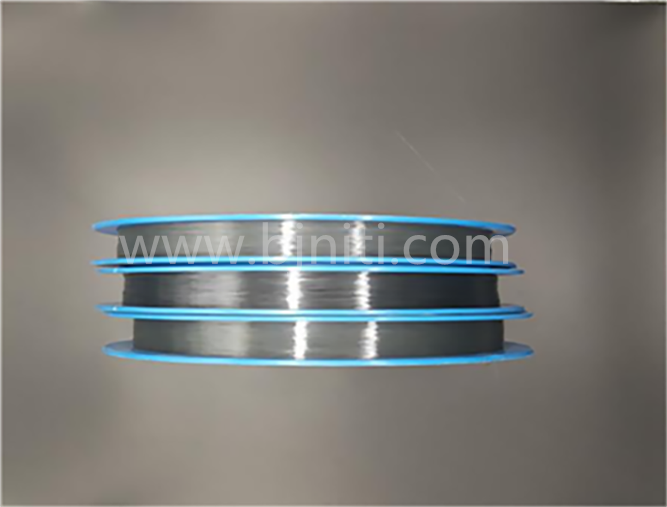 Muscle wire also called actuator wire, memory metal, memory alloy, smart metal, smart alloy, it is made with nickel titanium shape memory alloys . these small diameter wires shortens or extend on length ( generally change 2% to 4% of its length) by applying an  electrical current or other means of heat to achieve a phase transformation.
Learning the benefits
Nitinol's unique properties allow it to perform a surprising amount of work for its size. This means that actuator wire is smaller, lighter, quieter, and can be longer-lasting than more traditional actuators. Additionally, you can choose to have your actuator wire arrive in cut lengths or on a spool for easier processing.
Typical application
It often used in industries with small spaces and where lightweight devices are required, such as:
Automotive
Aerospace
Active textiles
Consumer electronics
Properties
Expansion rate can be controlled about 3.7%
Fatigue times level up to 105
Types
Classify base on reaction speed after heated
a. Quick actuation
b. Flash actuation
Classify base on Af temperature phase transition range
a. Normal temperature 75-85°C
b. High temperature 95-110°C
Available Diameter(mm)
Min | Max
0.025mm | 3mm
Surface
Black oxide (with dark oxide layer)
Pickled ( chemical removal of oxide layer along with a slight amount of base metal – surface will have a rough texture )
Etched ( chemical removal of oxide layer – will maintain smooth surface )
Mechanical polish ( surface will have stainless steel appearance although at > 40x magnification micro scratches are present )